Trusted By We had countless problems when we first met Robojuice. They rebuilt our web platform, gave us more abilities with our products and flexibility for designing pages and for processing orders more efficiently. Our business is finally on the right track and we are now selling more than ever! We couldn't be happier to have such an awesome partner!

Marina Pruitt, CoverQuest

Robojuice enhanced our API making new product applications easy for the e-tailers. Robojuice made it easy for dealers to access our entire product database. The result is a base of highly relevant, search-engine friendly e-tailers and brick-and-mortar dealers from coast to coast who are taking orders at record levels!

John Kelaher, CEO of Carver Industries

Before our engagement with Robojuice most of our time was spent worrying about our websites. Now that they work, and work how they should, we can focus our time on serving our partners and recruiting new friends to our mission.

Mark Green, President of White Horse Inn

They systematically and methodically walked us through the process to help us understand what our true needs were for the web.

Will Stewart, Founder & CEO of 9/8 Central

I have worked with Robojuice for quite a while now. Kevin and Jeff have always delivered. I have always had a great experience and the work they have done has always functioned great for us.

Dodd Caldwell, Founder & CEO of MoonClerk
We take the worry out of web.
For companies that understand the importance of web for business, we provide a plan and a solid platform so they can focus on growing their business.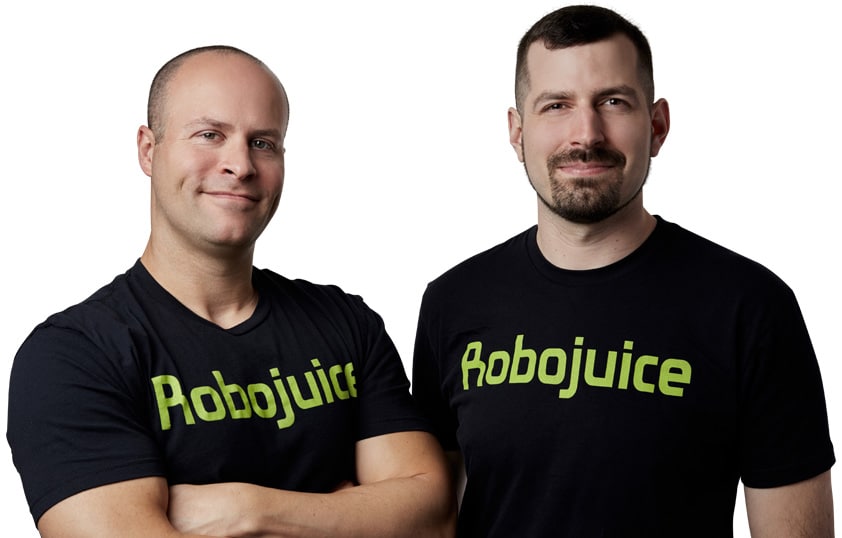 Let's get started.
Determine Fit

Talk with us about your expectations and objectives. We also talk about money and budgets up front.

Engage Us

If we both agree it is a fit, you have a discovery session with us and and then we prepare your plan.

Follow Process

We guide you through your plan so you get your specific plan knocked out as painlessly as possible.
A More Refined Experience.
Schedule a call with us.
Experiences with Robojuice.